Did you know that tonic water is very closely linked to the malaria fight?
Its main ingredient, quinine, is extracted from the "fever tree" bark and it was once used to ward off malaria. In the 19th Century, British soldiers in India used to take quinine dissolved in water as an anti-malarial, they added sugar to hide its bitter taste - inventing tonic water!
Malaria heroes Fever-Tree Mixers have launched the 'Raise Your Glass' campaign, calling on people to share their 'cheers' pictures on social media to fight malaria. From 22 April until the end of May, Fever-Tree will donate £5 for every snap to help bring an end to malaria. Take part in just 3 steps! We can be the generation that beats malaria for good.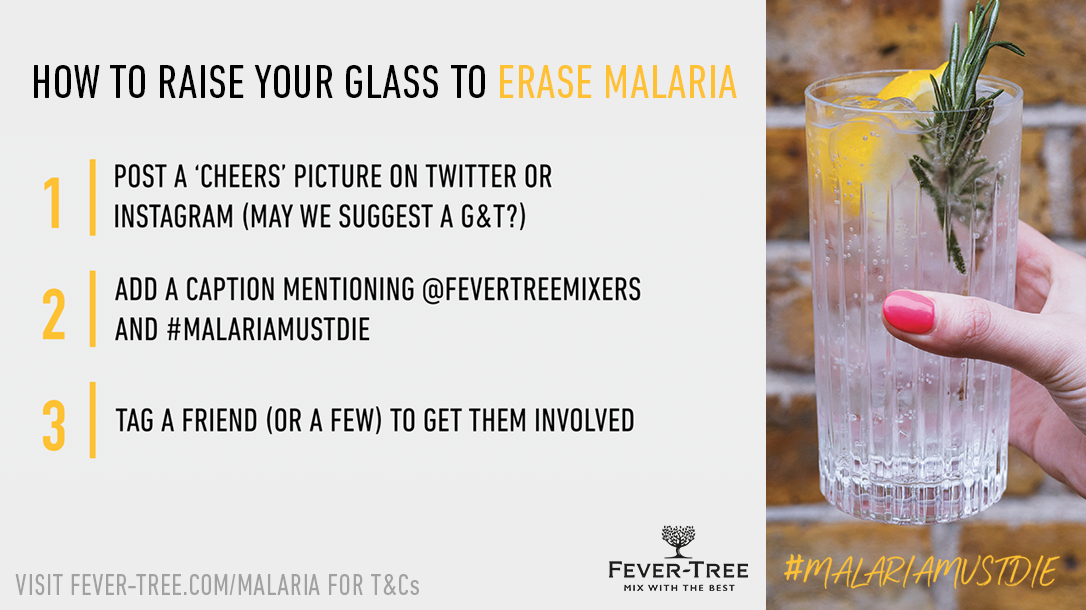 Visit fever-tree.com/malaria for the full terms and conditions. Remember that alcoholic drinks should only be consumed by over-18s. Always drink responsibly.