Malaria is humankind's oldest and deadliest enemy. Ending it, at times has felt like a distant dream. The malaria parasite and the mosquito that carries it have been formidable enemies that even today kills a child every two minutes. 
We are capable of uniting to defeat this disease, and in doing so we can create a safer, healthier, stronger world for us all, and for future generations.
At its peak malaria was affecting every continent except Antarctica, over 20th century malaria has been beaten from across Europe and North America.  
The world has stepped up its efforts since 2000 saving 7.6m lives and deaths have decreased by more than 60%. But the emergence of Covid-19 has put this progress at risk. We must maintain and build on these efforts if we are to end this disease within a generation.  
Right now, more than half the world's countries are malaria-free. Watch the map to see how we become malaria-free in a generation.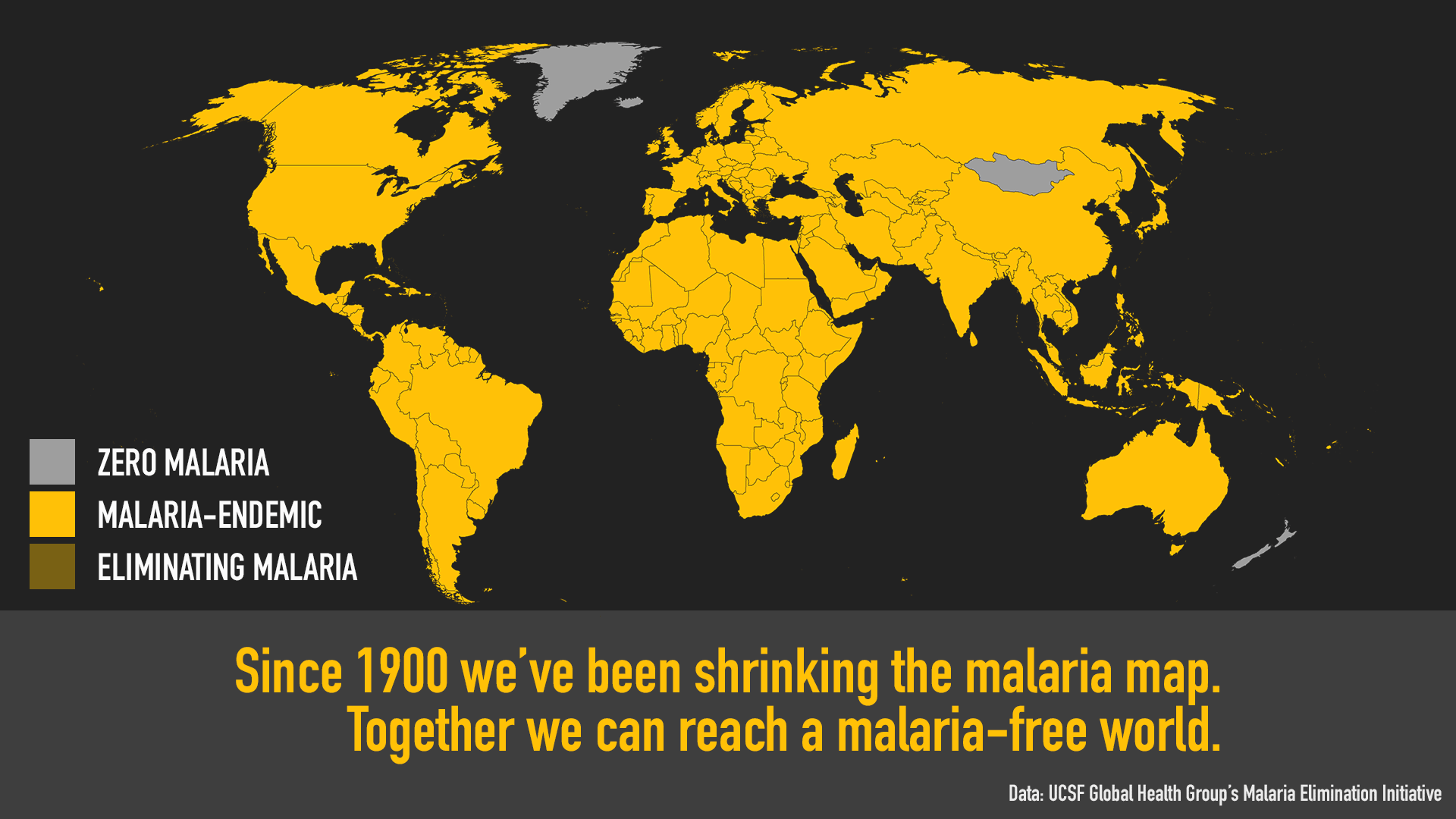 Malaria may be one of the world's oldest and deadliest diseases, but it is one that is completely preventable and treatable.  
Remarkable actions have been taken by countries during this pandemic, which saw 90% of anti-malaria programmes carried out. Even with this success malaria cases and deaths may rise, since history has shown that the deadly disease returns with a vengeance when health systems are disrupted. 
Now is not the time to step away from the malaria fight – we must strengthen our health systems so we can fight malaria and pandemics like Covid-19.  
To win this fight, countries and leaders need to maintain funding, commit to greater access to existing tools and invest in new transformative tools to ensure that ending malaria is a high priority. By defeating malaria we create a world with resilient health systems that are much better prepared to act against other diseases, tackle future pandemics and health threats. 
We can beat this deadly disease in our lifetimes through determination, global ambition, science and innovation as well as bold political leadership. 
A world without malaria ultimately means a safer future for all of us.